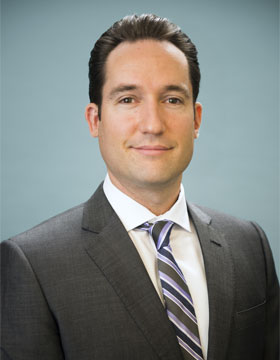 Portfolio Manager & Senior Financial Planner
Brad Mol, CFP®, CIM®, CIWM
Portfolio Manager & Senior Financial Planner
Oakville office: (416) 802-5903
Brad joined TriDelta Financial in 2008 and brings 13 years of experience covering the mutual fund industry, full service brokerage, and Canadian banking platforms. After majoring in Accounting at Sheridan College and Economics at York University, he held positions with Fidelity Investments, CIBC Wood Gundy, CIBC Imperial Service and RBC Wealth Management.
In each of his positions, Brad has placed an emphasis on developing a thorough understanding of his client's life and financial goals. He is well-respected amongst his clients for his expertise, attention to detail, and ability to explain planning concepts in simple terms.
"Brad is an excellent Financial Planner; a good communicator; and a very personable individual. Above all, he is someone my wife and I trust." – Peter, Toronto.
At TriDelta Financial, Brad utilizes a disciplined financial planning process. The result is a 'blueprint' that will provide clarity, efficiency and accuracy in achieving the most desirable outcome. He communicates closely with his clients to ensure their understanding of the strategies he recommends. More importantly, he coordinates with internal specialists and external professional resources to ensure strategies are implemented in a manner that is consistent with their plan and objectives. As circumstances change over time, adjustments are made through a process of regular monitoring and review.
Brad holds professional designations such as Certified Financial Planner (CFP) and Chartered Strategic Wealth Professional (CSWP) which make him uniquely qualified to work with successful executives, incorporated professionals/ consultants, and business owners.
Some of his areas of specialty include retirement planning, risk management, tax reduction, the use of trusts, wealth transfer, and business succession.
Away from the office, Brad enjoys spending time with his wife, daughter and son. He also enjoys golfing, playing basketball, indoor rock climbing, and jamming from time to time on the guitar.
Contact Brad today at (416) 802-5903 or email at brad@tridelta.ca for a no obligation review.