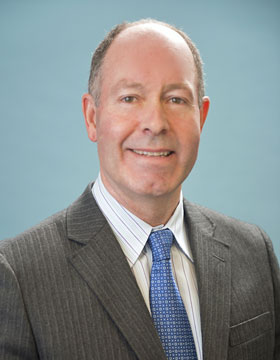 Portfolio Manager & Senior Financial Planner
Anton Tucker, CFP®, FMA, CIM®
Portfolio Manager & Senior Financial Planner
Oakville office: (905) 330-7448
Anton co-founded Tridelta Financial after prior positions over the years with CIBC Wood Gundy, Merrill Lynch and CIBC Imperial Service.
He is located in Oakville and manages this branch.
He was born and raised in South Africa where he attended a top private school, St Stithian's College. He combined his academic education with a variety of sports (rugby, tennis, swimming, cricket, track and field) and was awarded the prestigious 'Sportsman of the year' honour.
After graduation, he was drafted into the South African Navy where he successfully completed the grueling officer's course and served as a divisional & navigational officer while studying business and economics by correspondence.
Anton's business career began in marketing and sales. Over the years while working with numerous multi-national corporations such as Colgate Palmolive, Revlon & SAB Miller. He was promoted to the Board of Directors at an international advertising agency.
Anton immigrated to Canada in 1994 where he successfully completed a variety of securities courses including derivatives & options, branch manager and compliance. He joined CIBC Wood Gundy as an investment advisor and proved his abilities by successfully achieving the President's Council Award for excellent performance.
Anton then joined Merrill Lynch in search of broadening his knowledge from a global financial leader. Some years later he joined CIBC Imperial Service where superior performance was recognized through his Achievers Award. He also studied and attained his Certified Financial Planner (CFP) designation.
Anton's belief that there had to be a better client focused solution led him to co-found TriDelta Financial. As a portfolio manager and senior financial planner, Anton continues to work directly with clients, delivering investment and wealth management solutions.
TriDelta Financial has become known as a place for those looking for unbiased and holistic financial advice. The firm was built to minimize the bias and conflict found in most areas of Canadian financial services.
Anton's focus is providing 'financial peace of mind' to individuals and families. He sets out to first understand his clients life and financial goals and then crafts a plan that covers investment, insurance, cash and debt management solutions. Once approved he will implement, monitor and review ongoing to ensure efficiency, risk management and growth of his clients wealth.
Outside work, Anton takes time to enjoy his family that now includes four grandkids. He loves the outdoors where he enjoys cycling, hiking, swimming and lots more.
Contact Anton today at (905) 330-7448 or email at anton@tridelta.ca for a no obligation review.